Authentic wines from the the best organic winemakers in Europe.
Delinat winemakers produce authentic organic wines with a strong character. They are committed and innovative - and on their way to climate-neutral viticulture.
Albet i Noya: Magnum geschenkt!
Herzliche Grüsse von Josep Maria Albet i Noya: Diese Weine vom Biopionier aus Katalonien gehören seit Jahrzehnten zu den beliebtesten Bioweinen in Europa. Mit diesem Geschenk möchten wir uns bei Kundinnen und Kunden bedanken: Bei Bestellung von je 12 Flaschen Vinya Laia oder Reserva Martí legen wir Ihnen eine Magnumflasche gratis dazu.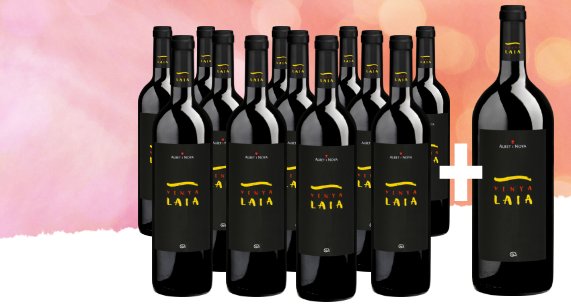 12 Bottles
+ Magnum geschenkt!
162.00
Euro
Free shipping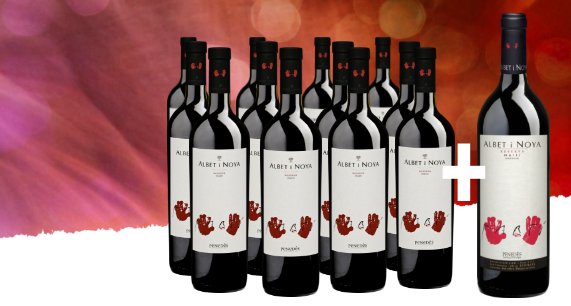 12 Bottles
+ Magnum geschenkt!
396.00
Euro
Free shipping
Sustainable Christmas
Selected dream wines from Europe's most natural vineyards for an enjoyable Christmas season and contemplative holidays. These wines will delight you and your guests!
Save nature – drink wine!
Delinat organic wines grow in rich biodiversity. Herbs, hedges and trees provide habitats for thousands of beneficial insects that ensure ecological balance. And of course, all Delinat wines are made vegan.
Weine für den Winter
Unsere Weinempfehlungen für die kalten Monate bieten eine bunte und reiche Vielfalt! Geniessen Sie diese eher gehaltvollen Tropfen an gemütlichen Winterabenden bei Kaminfeuer oder Kerzenschein – oder zu einem feinen winterlichen Menü.
Our most popular selections
A discovery tour through the most natural vineyards in Europe!
Delinat und ihre Bio-Richtlinien in den Medien

«Konsequent nachhaltig – und vorzüglich. Delinat hat im Bereich des nachhaltigen Weinbaus neue Massstäbe gesetzt.»
SonntagsZeitung

«Das Delinat-Zertifikat steht für eine noch strengere Produktionsnorm als Bio.»
SRF

«75 Ideen, wie Sie den Klimawandel stoppen können. Wem die Artenvielfalt wichtig ist, der achtet zusätzlich auf das Label "Delinat".»
TagesAnzeiger

«Spitzenwinzer statt Spritzenwinzer.»
BernerZeitung

«Dieser Wein macht die Welt ein Schlückchen besser.»
NTV

«Ausgezeichnet mit der besten Note aller Bio-Labels. Das Label erzielt in allen Bewertungsbereichen überdurchschnittliche Resultate.»
WWF/Pusch